Your Portable Travel Guide to Guangzhou

To book for activities in Guangzhou click here
Known as Canton in the West, Guangzhou is the capital of Guangdong Province,
the third largest city in China. The most elaborate business fairs in China are held in Guangzhou. Thus, the place teems with skyscrapers and gleaming shopping districts.

The modern, industrial look of Guangzhou is interspersed with the colorful history of China. This makes the city a prime vacation spot if you want to mix business with pleasure.
What to see in Guangzhou

Get a dose of Chinese culture by visiting some of the captivating landmarks that are located in Guangzhou. Start with the Chen Clan Academy, a preserved nineteenth century dwelling of a very wealthy Chinese family. The towering Shishi Sacred Heart Catholic Cathedral is a place to visit if you want to hear mass.

The Memorial of the Huangpu Military Academy is another noteworthy tourist attraction. It was originally built in 1924 and was restored after the war against the Japanese. Many of China's famous war heroes were trained in the Huangpu Military Academy.

You can take a trip to the tallest manmade structure in China—the Canton Tower. More attractions that you should definitely check out while on vacation in Guangzhou are the following: the Liurong Temple, the Shamian Island, the Bright Filial Piety Temple, Yuanxuan Taoist Temple, the Sanyuan Temple, the Wu Xian Guan Temple, and the Huaisheng Mosque.
Where to dine while you are in Guangzhou

Some of Guangzhou's dining spots are Guangzhou Restaurant, Lian Xiang Lou, Pan Xi Restaurant, Baifu Restaurant, Datong Restaurant, Food Street Restaurant, Taotao Ju Restaurant, and Four Seasons Restaurant. Examples of vegetarian dining places include Cai Gen Xiang, Fo World Sushishe, Foo Yau Yuan Vegetarian Restaurant, and Sharmaji Vegetarian Indian Restaurant.

Make the most of your stay in Guangzhou by trying out local cuisines. You should order the famous Cantonese dish called white cut chicken. Then wash it down with soothing yum cha (tea). Moreover, have a bite of Cantonese barbecue known as siu mei or shao wei. And don't forget to get a fill of the local seafood fare and dessert items.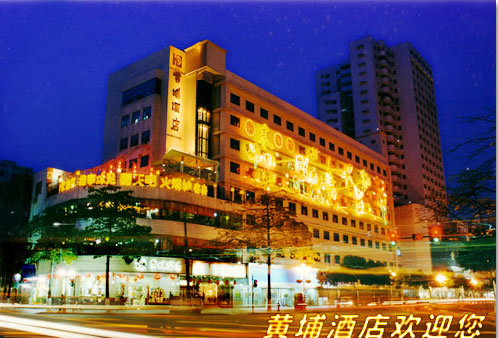 Where to stay in Guangzhou

To be safe, avoid the illegally operated cheap hostels and stay in mid-priced lodgings. Some recommendations include Guangdong Victory Hotel, Zhong Qiao Hotel Guangzhou, Baiyun Hotel, Dongyue Fashion Hotel, Binghua Hotel, Lido Hotel, Hotel Canton, and Oriental Resort.

If you want to splurge, then check in to some of the most luxurious accommodations in the city. Some elegant hotels in Guangzhou include Ascott Guangzhou, Asia International Hotel, China Mayors Plaza, Dong Fang Hotel, and Grand Hyatt Guangzhou.