Xi'an Travel Guide

To book for activities in Xi'an click here
Want to have a vacation in China?
Make sure you don't miss Xi'an. It is a historic city in China and was also called Changan. The city was the capital of China for more than 13 dynasties and served as home to the 73 emperors before. It is also considered as the root of Chinese civilization.
Accommodation

There are a variety of hotels in Xian that will fit anyone's budget.

Warriors International Youth Hostel – This hostel is located in a quiet alley inside the walled city of Xian. The staff members are friendly and can speak English. The facilities are clean and Wi-Fi use is free. Dorms costs ¥50, but can be booked for ¥30 online.

Qindao Business Hotel – This hotel provides the guests with free cable TV and internet use. It is conveniently located near the shopping center in Xian. Their restaurant has a good balcony view and good food. There's also a laundry service available. Price starts at ¥286 for a double room.

Hyatt Regency Xian – If you want a more comfortable and luxurious travel experience in Xian, you can splurge at nice and expensive hotels that are inside the city walls. The Hyatt is located at the heart of the entertainment and shopping center in the city. It is a 5-star hotel that you can relax throughout your vacation in Xian.
Food

Having a taste of the specialty foods in Xian will make your travel even more complete.

Yang Rou Pao Muo – This is a Xian signature dish and is made of bread and lamb soup. When you order, the seller will shred the bread into little pieces and puts them in a bowl. After that, soup is poured along with noodles and some meat. You can also request for beef soup instead of lamb.

Street food – Like other Asian cities, Xian is also filled with street food that presents the different local dishes like dumplings, noodles, hot pots and others. These pop up after sunset along the sidewalks usually near clubs. In choosing for street stall, look for those with slightly higher prices but have long queue. These usually serve better tasting food.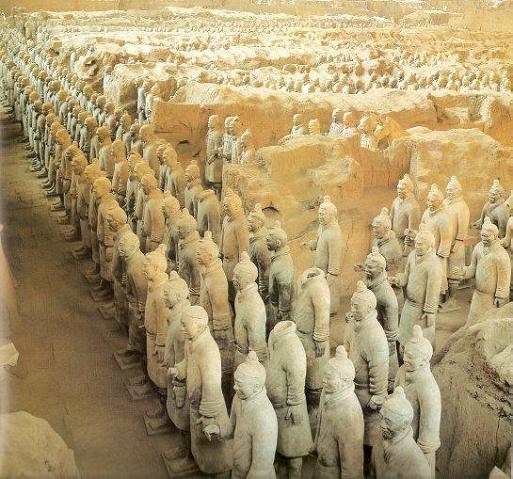 Attractions

Terracotta Warriors – The Army of Terracotta Warriors and Horses can be found outside the city of Xian. This is one of the most popular travel destinations in China and is considered a UNESCO world cultural heritage. It has 8,000 life-like warriors, 30,000 weapons, and 100 chariots.

Xian City Wall – This is the largest city wall and is one of the oldest Chinese city walls. You can take a bike around the wall for ¥40 for every 90 minutes. It is also perfect for a night stroll when the walls light up.