Travel for Parents in China: Ways to Make the Trip More Enjoyable

To book for activities in China click here
Due to the one child policy introduced in 1979,
the Chinese tend to dote on their children so be prepared for a similar reaction to yours. China is a wonderful place to travel, however children come with their own complications and China is as culturally diverse as one is likely to find in our modern world.  So to ease your travel woes, here are some important pointers to keep in mind.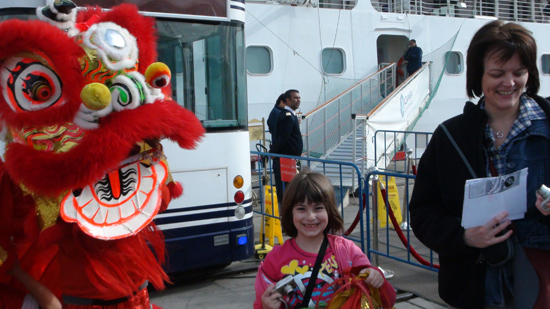 The medicines found in our own local pharmacies may be more difficult to attain in China, so bring emergency supplies.  Recommended items are: electrolyte mixtures, mosquito spray, sunscreen, anti-malaria, as well as any medications you or your child are taking.  It is advisable to bring extras of all, and remember to have inoculations ahead of time for Hepatitis A and rabies.

If you have a younger child, then store enough formula to keep them going for the duration of your trip, as this ensures their health and safety as well as their favorite brand.  Food there is relatively safe, though diarrhea is prevalent in many Asian countries.  In order to bypass this, it is wise to steer clear of the street food stalls, which smell delicious but may cause one gastric issues later on.

Toilets, unless you are traveling in luxury without any chance of stumbling across a local toilet, are different in China.  Squat toilets are the norm for public facilities and are reminiscent of mere holes.  Also it is common for the Chinese as in much of Asia to use water hoses to clean themselves, so be sure to pack extra toilet tissue for excursions.
Drivers in China usually abide by arbitrary rules concocted by themselves, making traffic dangerous at best.  Therefore prams or short restraints are recommended for young children at least to prevent tragic occurrences.

Be warned, if your child is of a different race or have any unusual aspects, they  might attract attention.  This is usually exhibited by locals brandishing cameras to snap shots of your child but can include people, especially older generations, wanting to touch your child or pick them up.  If this thought disturbs you then warn off the admirers by saying, phonetically, "boo shoo foo", which means that they child is getting uncomfortable or is ill.
Getting around during any festival or celebration in China is nigh on impossible as people pack the streets to head home or just to enjoy the day off, meaning public transport will be a nightmare and children may not be able to deal with the commotion.  Be especially vigilant in marking your calendar for Chinese New Year at the beginning of the year and National Day during October.