The Province of Samar, Philippines: Diverse Vacation Delight
To book for activities in Philippines click here
Located in the Pacific Ocean lies the archipelago islands of the Republic of the Philippines,
a friendly culture with a rich history and stunning landscape. A vacation in the Philippines would take a while to see everything, considering there are over 7100 islands to travel. Thankfully, the cost is easy on the pocketbook, as a vacation in the Philippines is the thrifty travelers paradise.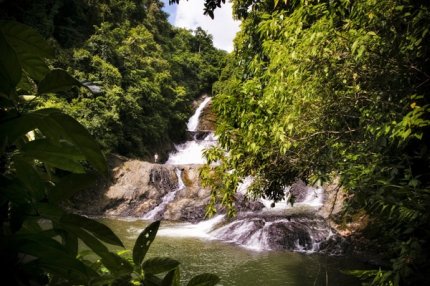 Calbayog City
Start your vacation off right by visiting the city of Calbayog. Check out Our Lady of the Most Holy Rosary grotto, located on Malajog beach. It offers a spectacular view. Continue to Brgy, Saljag where you'll find the Mondejares Beach Resort on the beautiful black sands of Mondejares Beach. Travel to the city and visit Samar's largest church, Saints Peter and Paul Cathedral, a beautiful testament to the rich heritage of the Philippines. At Dagum Hills, Brgy, is St. Vincent de Paul Seminary, a college for priests. Make sure to visit St. Joseph the Worker Parish while you're in the San Policarpo area.
Catbalogan City
Travel an hours van ride from Calbayog to reach the city of Catbalogan. There are many things to see and do here, from shopping at the public market, Centro Shopping Center, to enjoying a quiet moment in Pieta Park . Don't forget to visit the Samar Justice Building, Provincial Capitol and St. Bartholomew Church to take in the quaint architecture. If you have time, take a jeepney to Paranas for an invigorating swim in Kanabut-an Spring.

Marabut Extreme Experience Resort
The coastal town of Marabut is where you'll find the Marabut Extreme Experience Resort. Nestled in the San Pedro Bay cove, you can bask on the  semi-white beaches or enjoy kayaking, offered free for resort guests. This little-known hideaway is the perfect vacation spot for rest and relaxation.

Caluwayan Palm Island Beach Resort
Right off of the highway is what's called one of Samar's finest vacation spots. Facing San Pedro Bay, it has a  lovely view of the islets and rock formations. There's a Bistro Bar Lounge, Grill House, and Bistro Bar for dining. They also provide boat rental and have a shower house. The service is exceptional, with amenities if you want to spend the night.
Historical trip to Balangiga, Eastern Samar
Travel to Balangiga, site of the Balangiga Massacre (1901). During the Philippine-American war, Philippine soldiers attacked American soldiers. The 3 church bells of Balangiga Church signaled the surprise attack and remain with the U.S. Military as a reminder of the uprising. 48 people died and 22 wounded by the 78 soldiers that retaliated. What vacation would be complete without some history.