The Modern Yet Conservative Shenyang

To book for activities in Shenyang
The city of Shenyang is a conservative city clearly depicting the Maoist era.
It gives a feeling of an orthodox communist revolution still fresh on the streets. The Zhongshan Square in Shenyang holds a great statue of Chairman Mao, portraying his dominance and the stature of this industrial city. Traveling through this city, you will reminiscence the intense communist flavor that once prevailed here.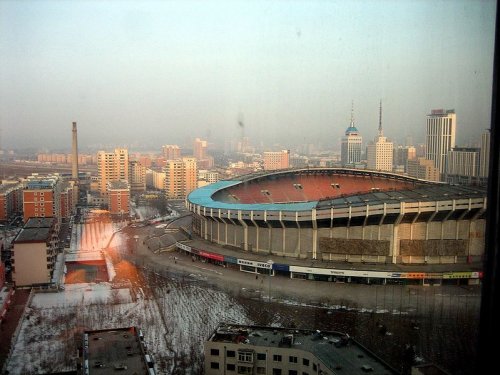 The city also holds one of the remaining monuments of the country, the Shenyang Imperial Palace.  It portrays an era of the Qing Dynasty. The sections of the palace dedicated for trading purposes allows tourists to imagine how significant this city once was, and still is.

As you venture out of the Imperial palace, you can find the Laolongku Wine Museum. This was a well known wine production house that dates back to the 17th century. The museum now outlines the wine production process of the early years and exhibits the equipments that were once used. From bottles, large fermentation vessels to photographic evidence of the processes that took place, this museum is a worthy place to spend your vacation time.
Another focal destination would be the 9.18 Historical Museum on South Street, Dadong District. The "9.18" denotes the date September 18, 1931 where an event of historical significance took place. A bombing of the South Manchurian Railway by the Japanese had sparked a battle between the two nations. The Chinese won eventually.

This incident is wholly captured in 9.18 Historical Museum. As you travel through the edifice, you'll see paintings, legal papers and photographs; the monument narrates clear tales of the once Japanese owned Shenyang and the battle that bought it back into the hands of China.

Shenyang has recently been going through a modernization phase. The Taiyun Street features modern shopping malls and department stores. The stores are of modern labels as well as many local goods, a wonderful area to help fulfill your vacation shopping sprees.
After a good amount of sightseeing and careless shopping, one can delightfully indulge in Shenyang's wide variety of local cuisine. The Heping District is an apt place for that. The busy street features ample Korean food stalls offering highly affordable yet tasty food. These stalls are often prepared by traditional household people cooking home-cooked style of food.

Shenyang also holds many Korean goods ranging from clothes to electronics. It is one of the recommended places to stop by just before ending your travel.  This street of Shenyang offers many budget friendly stalls of merchandise that will be as a cherry topping to your vacation in this Chinese city.