On this page we are going to discover Florence Italy tourist information, about one of the most visited italian towns.

Florence is considered the origin of Renaissance and it is recognized worldwide as a place full of Architecture and Art.
It is one of the most beautiful and important tourist attractions in Italy and in the World, with numerous monuments and museums like Santa Croce, Ponte Vecchio, the Duomo, Piazza della Signoria, the Uffizi, and Palazzo Pitti.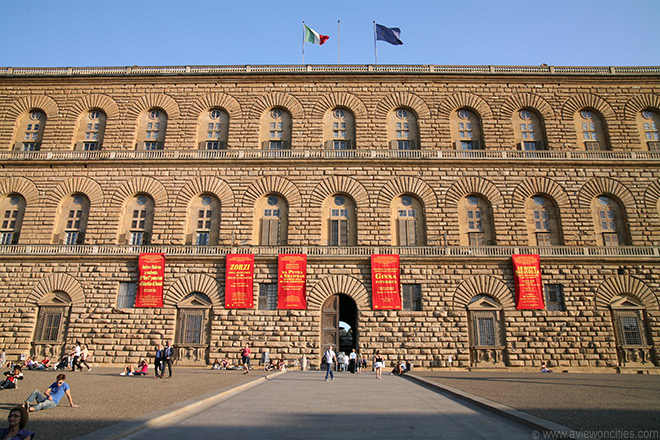 Florence, capital of Tuscany region, is located in a scenographic position, surrounded by charming hills and it is crossed by the river Arno.

The artistic heritage of Florence is among the largest in the world so that the city's historic center was declared a UNESCO World Heritage, the result of a creation which lasted over three centuries and can exercise a predominant influence in the development of architectural and monumental art in Italy first and then in Europe. In fact, visiting the center of the city's oldest neighborhoods, you realize how much is the charm that this city has on everyone who visits it why it is one of the most beautiful cities in the world: aristocratic palaces, loggias, fountains, the beautiful Ponte Vecchio dating from the fourteenth century ... and much more in confirmation as dominant economic, political, artistic and cultural city in Europe between the fourteenth and the seventeenth century.
The discovery of the Tuscan capital can start from the Basilica of Santa Maria Novella, built since 1246. The beautiful facade with polychrome marble inlay work was completed by the Florentine architect Leon Battista Alberti between 1456 and 1470. Inside are masterpieces including the Trinity painted by Masaccio.
A short distance from Santa Maria Novella, along Via del Giglio, you can reach the city's oldest Church, the Basilica of San Lorenzo, rebuilt in the eleventh century, by the Medici family who chose it as family Church.