Chatham Islands: The Must See

To book for activities in New Zealand click here
The Chatham Islands are found on the eastern part of New Zealand.
This group of islands have two main islands and some rocky protrusion. They also have their own time zone, which is 45 minutes ahead of New Zealand. Chatham Islands were formed by a volcanic eruption and have a unique habitat that supports many endangered species. The islands are interesting and attract many tourists, especially those who want to see the majestic views and experience the culture of the islands
Basalt Columns
These amazing columns were formed about 85 million years ago. These were formed through the cooling of the saltwater. These hexagonal columns thrust upwards from the seabed. They are just wonderful to behold and are among the best natural wonders of the islands.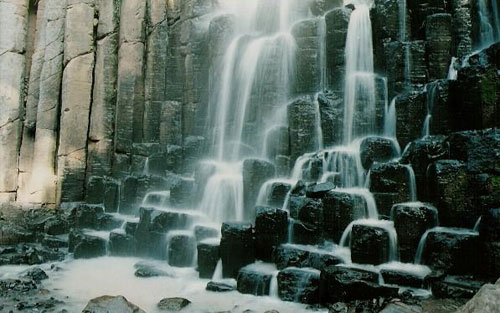 Hapupu National Historic Scenic Reserve
This reserve is considered to be one of New Zealand's National Historic Scenic Reserves. This is an important place to the Moriori's culture and spirituality. You can find the momori-rakau, or tree carvings by the Moriori ancestors, in the Hapupu usually of birds and other animals. These are the signs of the rich Moriori culture even before European contact.
Kopinga Marae
This is considered to be a memorable place for many tourists in the Chatham Islands. The place is the Te Imi Moriori's official meeting place. It has many carvings of the modern Moriori and their traditional treasures. This was created in order to reestablishing the Moriori identity and as a tribute to their ancestors.
Henga Scenic Reserve
The Henga Scenic Reserve is a protected reserve and is regenerating a forest of kopi. The area has some protrusion of limestone and endemic plants. There is also a coastal dune near the reserve. The place also served as a settlement to the Moriori, especially when the forest can provide a good shelter from the bad weather.
Port Hutt
Port Hutt is considered to be one of the most picturesque ports in New Zealand. It is also an important port for the Chatham Islands. It boasts of beautiful views that awe many tourists and photography hobbyists.
Kaingaroa
This small fishing village can be found in the northern part of the Chatham Islands. The locals would prepare dishes for the tourists every Saturday night. You can go fishing or pig hunting with the locals and stroll down their beautiful beach.
Nunuku's Cave
This cave was named after Nunuku, a great Moriari chief who outlawed the killing and fighting among different Moriari clans. You can find some Moriari rock carvings in of birds and seals inside the cave. This is an important cave for the Moriari culture.